Records and CDs/ Platten und CDs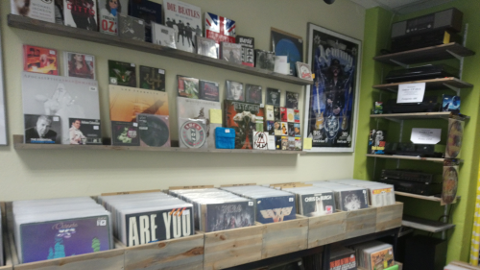 Above/ oben:
laut und kreativ, Wittenau
2nd hand prices according to quality. Cleans CDs and LPs (ultrasonic bath), also for customers. Wide range, extra new and pre-owned Heavy Metal.
Gute Auswahl, meistens gebraucht, Heavy Metal auch Neuheiten. Ultraschall-Plattenreinigung für Kunden.
---
Rock Steady Records, Zillestr. Huge choice 2nd hand CDs and vinyl, quality varies with price
Riesenauswahl CDs und Platten, Qualität/ Preise unterschiedlich.
Fidelio, Akazienstr., Select choice of CDs and vinyl, esp. jazz,classic and world music. Owner knows his stuff
Ausgesuchte CDs und Platten, insbes. Jazz, Klassische und Welt-Musik. Inhaber hat einem enzyklopädischen Kenntnis
Ace Records
oldies mainly from rock 'n roll, through soul and jazz to folk and hillbilly, not stuff on the standard 'oldies' playlists find them
here
My Favourites of the last few months:-
Favourites/ Meine Favoriten-
at last BBC Radio online outside the UK!!!!!!!
Endlich BBC Radio online,Try
BBC Radio 2
---

Die Hifiseiten sind noch in Bearbeitung The hifipages are still being worked on.