Links
Online Mags
Good and honest I believe are:
Gut und vertrauenswurdig sind, ich glaube:
TNT- Audio tips, reviews and diy -English and Italian
Fairaudio online Zeitschrift mit interessanten Artikeln (German)
Records and CDs/ Platten und CDs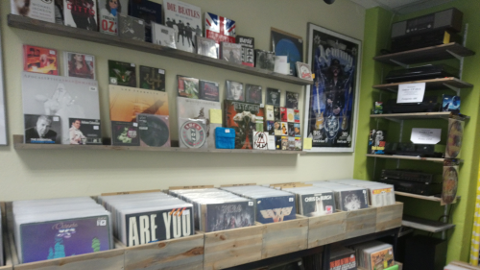 laut und kreativ, Wittenau
2nd hand. Cleans CDs and LPs (ultrasonic bath). Wide range, speciality new and pre-owned Heavy Metal.
Gute Auswahl, meistens gebraucht, Heavy Metal auch Neuheiten. Ultraschall-Plattenreinigung.
Fidelio, Akazienstr., Select choice, esp. jazz,classic and world music. Owner knows his stuff
Ausgesuchte Auswahl, insbes. Jazz, Klassische und Welt-Musik. Inhaber hat einem enzyklopädischen Kenntnis
Ace Records
, oldies from rock 'n roll, through soul and jazz to folk and hillbilly, not stuff on the standard 'oldies' playlists
Second Hand/ Gebrauchtes
HiFi neu oder gebraucht: audio-markt.de German only