Freshwater/Süßwasser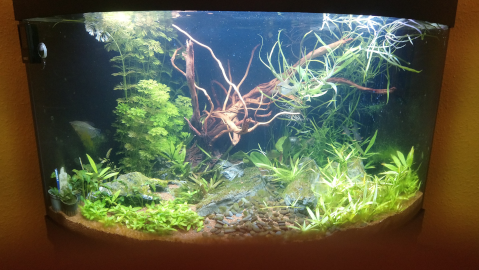 Juwel Trigon 190,
nice construction, LED tubes. Internal filter, 2 sections, quick and anaerobe with separate flow paths. Online there are ideas to use a larger pump, the slow, anaerobic region function will be compromised. Test the water regularly, you will see it works well.
***** Juwel Trigon, vernünftig Konstruiert. LED Röhre bringen gutem Pflanzenwachstum.
Online wird diskutiert wie man mehr Filterleistung bringt. Der interne Filter hat 2 getrennte Teile, zu viel Durchfluss wird das anaerobe Teil ausser Funktion setzen. Eine regelmäßige Wasserwertkontrolle zeigt daß der Filter gut funktioniert.
Marine/ Meerwasser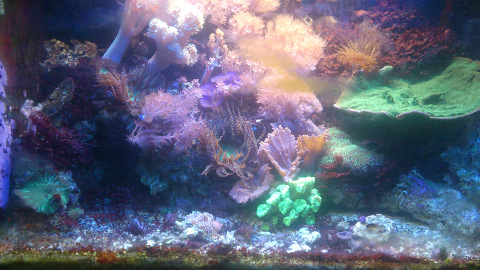 96L Jaubert system 2 x T5 Aquarium Systems LEDs
Shrimps, hermit crabs, Stony and soft corals. Garnelen, Einsiedler, Weich und Steinkorallen
Nano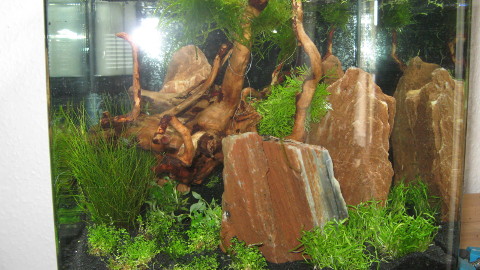 30L, shrimp tank/ Garnelenbecken.